No weight, no calories, no figures.
We help you reconnect with your feelings.
How does it works?
Contextualized food & personal diary

Log daily information about your lifestyle, your meals, your emotions and your body sensations.

Lists of goals

Set your short- and long-term goals and track your progress.

Activity filter

Identify easily contexts and foods that are challenging or that help you feel well.

Share your activity

Share your data with your loved ones or your therapeutic team. Save time in your sessions and get more efficient support.
And soon…
A dashboard to help you analyze and better manage your behavior
An interface dedicated to healthcare professionals and a secure messaging
Webinar cycles, community and therapeutic events
New tools to help you feel better with yourself
Testimonials
Kind of a revolution.
A daily tool that we want to use to progress.
Thank you for this shoot of hope that you send us with this application.
10 days of daily use, a lot of benefits in such a short time.
A great help for all those who have digestive problems and who are trying to understand the foods that are problematic.
Finally a reliable tool I can use to work with my dietician.
I understood where my ED comes from, why compulsions happen at these times.
Feeleat helps me keep an eye on the objectives that I set and the ones I reached.
Feeleat helps me to reassure my loved ones.
A GENIUS help for all those people who do not know how to eat, where to start, for people who need landmarks.
I love the regular reminders of the app, which give me the impression of having a friend watching over me.
Who are we helping ?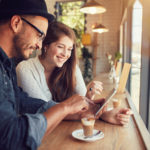 Patients & individuals
User friendly tools for a better engagement
The patient becomes an actor of his healing
Day-to-day help
A mutual help community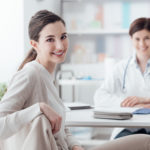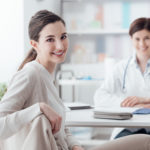 Therapists
Patients are better involved
A personalized follow-up
Smarter decision
A time saving tool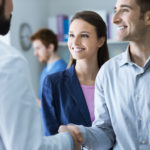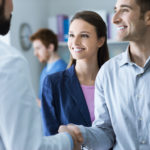 Healthcare system
Better access to care
A decrease in health costs
An accelerator of therapeutic innovations
A clinical research tool